Keep Calm and Bootstrap On. Bootstrappers Breakfasts in June 2020 will be held online, please join us as your schedule permits. We have a number of special topics this month that may also be of interest.
Keep Calm and Bootstrap On: June 2020 Online Events for Bootstrappers
"There are plenty of reasons to be pessimistic about our immediate future. […] But things can and may well change. And in the meantime, if not optimistic, we can be hopeful, hope being a state of mind independent of the state of the world. If faith puts us on the road, hope is what keeps us there. It enables us to keep a steady eye on remote ends. It makes us persistent when we can't be optimistic, faithful when results elude us. For like nothing else in the world, hope arouses a passion for the possible, a determination that our children not be asked to shoulder burdens that we let fall. Hopeful people are always critical of the present but only because they hold such a bright view of the future.
"William Sloane Coffin "A Passion for the Possible" (1993)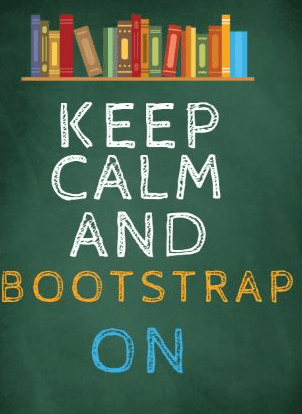 We continue to meet online in these pandemic times. Here is a list of all of the on-line Bootstrappers Breakfasts currently scheduled in June 2020. Many of these may start quite early from a Silicon Valley perspective but you are welcome to attend if you are (still) up. All of the events listed are no charge.
Events This Week
Thu-May-28 5:30am PDT / 8:30am EDT East Coast Bootstrappers Breakfast
Fri-May-29 9am PDT / Noon EDT Silicon Valley Bootstrappers Breakfast Online
Our regular roundtable discussion facilitated by Sean Murphy
Events in June 2020
Fri-June-5 8:30am PDT / 11:30am EDT Silicon Valley BB:  "How to Increase Sales"
Fri-Jun-12 8:30am PDT San Francisco BB Online
Tue-June-16 8am PDT / 11am EDT Silicon Valley  BB Online "Basics of Podcasting For Bootstrappers"
Thu-June-18 6:30am PDT  / 8:30am CDT / 9:30am EDT Chicago BB Online
Fri-June-19 8:30am EDT / 5:30am PDT East Coast Bootstrappers Breakfast
Fri-June-26 9am PDT / Noon EDT Silicon Valley BB Online "Machine Learning & COVID-19 — Time is of the Essence"
Special Topic: Machine Learning & COVID-19 — Time is of the Essence. Danilo Tomanovic will cover events including the 2003 SARS Epidemic & aspects of Machine Learning that can be applied to anticipate pandemic risk going forward. This presentation will offer a practical review of key dates & events during this COVID-19 pandemic and offer a fresh perspective on how we may collectively prevent this from happening again on this scale.
Detailed Description: https://www.meetup.com/Bootstrappers-Breakfast-SV/events/xqhnpqybcjbjc/
Register (No Charge): https://www.eventbrite.com/e/mountain-view-bootstrappers-breakfast-tickets-48939411096
A Note on Online Etiquette at Bootstrappers Breakfasts
Once you register you will be emailed a Zoom login and granted access to a Google Doc for shared note taking during the breakfast. A copy of the notes will be mailed to all attendees.
Every attendee will be asked to introduce themselves and talk about what they are working on. It's polite to keep this to 30 seconds or so. If you have issue you would like to discuss, say "I have an issue I would like to discuss" at the end of your introduction and frame it succinctly. Everyone will have a chance to introduce themselves and the facilitator will make sure the group addresses the issues that were put on the table.
We ask that you turn your camera on for the event if it's feasible as it allows people to feel more comfortable sharing challenges and offering perspectives to others. It's also appropriate to mute yourself if you are not speaking, that way when you unmute the facilitator can invite you to contribute.
As always CJ Lipe of www.adminologist.com takes part to help keep us organized and on track at the Silicon Valley breakfasts.
Related Blog Posts
Photo Credit: "Keep Calm and Bootstrapper On" (c) CJ Lipe; used with permission